Ending epilepsy begins with education.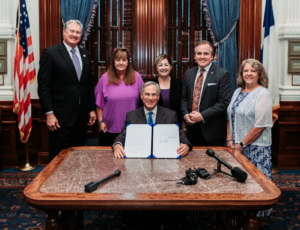 We believe that we can end epilepsy in our lifetime. This starts with education. We want to help people with epilepsy to understand themselves and their conditions. We also want our communities to understand their needs. Mostly, we want to keep people with epilepsy safe in their daily lives.
Public advocacy.
We advocate for people with epilepsy every day. As an example, our hard work with local advocates helped lead to the enactment of Sam's Law. This law requires certain public school employees to be trained in seizure first aid. As a result, young people with epilepsy will be safe in school.
Schools and workplaces.
Seizures can happen anywhere and at anytime. That means that people with epilepsy are particularly vulnerable in schools and workplaces. Often, seizures are mistaken for bad behavior. That is why we train more than 20,000 people per year in seizure first aid. We make Texas safer for people with epilepsy one person at a time.
Become seizure first aid certified today! Take this free course to become certified in seizure first aid. It is quick and easy, and your certification is valid for 2 years. Let's save lives together!
Daily living.
Due to COVID-19, we took our education programs online. Each program is designed specifically for you, your family, and all others with epilepsy. We have provided training on topics like:
cooking for epilepsy
arts and crafts
exercise
work skills
and more.
Start on your path.
View some of our online courses and resources below. Contact us today for information.