Your Donations Fund Epilepsy Camps, Medical Clinics, and Education Programs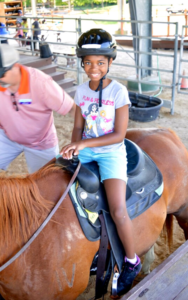 Creating your own fundraiser is a fun and easy way to support your community and raise awareness for epilepsy! Follow these simple steps to get started organizing your fundraiser for the Epilepsy Foundation Texas:
1. Decide what type of fundraiser you would like to have. Get creative! Fundraisers can include bake sales, bowling competitions, trivia nights, and more. Do you have any questions or need some fundraising ideas? Check out our guidelines packet below.
2. Have a great fundraising idea? Submit your fundraiser proposal! Once we receive your submission, we will be able to assist you with providing a logo, reviewing promotional materials, and answering any questions you have about organizing your event. Please submit at least 2 weeks prior to your event.
3. Hold your fundraiser. Now that you have planned everything, it is time to hold your event. Don't forget to share your success and photos from the event with us and we'll include you in our monthly e-zines!
4. Follow up after your fundraiser. After you have held your fundraising event, reach out to the Epilepsy Foundation Texas within 30 days. You can send your funds by mail to the address below or donate online. Please ask friends and family members to indicate that their donation is in honor of your wedding/anniversary/birthday/fundraiser.
Epilepsy Foundation Texas
2401 Fountain View Drive, Suite 900
Houston, TX 77057
Questions? Please see our guidelines packet. If you need additional assistance, contact us today.