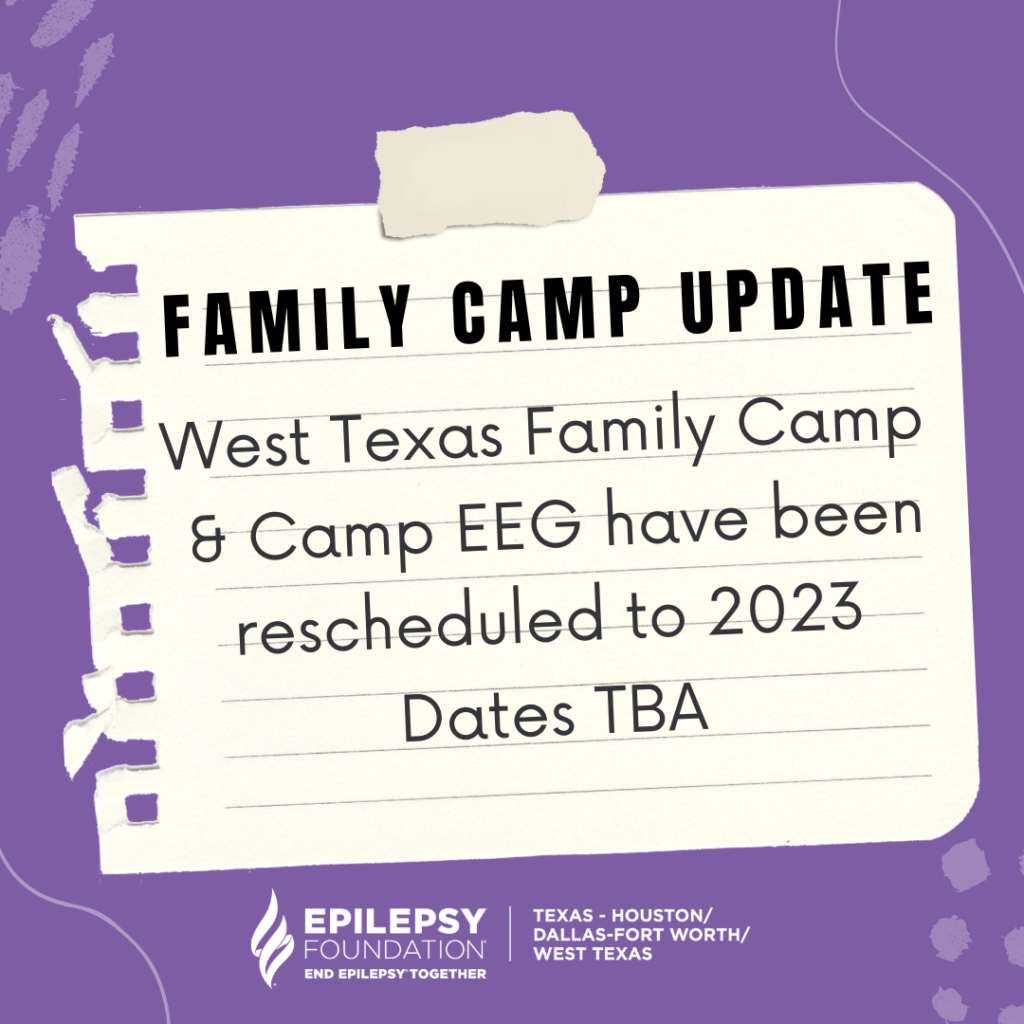 West Texas Family Weekend is a great time for everyone!
West Texas Family Weekend: Camp P.E.T. (Proud Epilepsy Team) is great to our program of epilepsy camps. Like Camp E.E.G., it combines the outdoors and the experiences of camp life with camaraderie and team building for the whole family. This experience is funded through private gifts from people like you. So, West Texas Family Camp is completely free.
Families with children diagnosed with epilepsy of all ages are invited! Family members living within a household will have the opportunity to experience some fun camp activities while also getting an opportunity to connect with other families living with epilepsy.
Amenities
Located on the Ceta Canyon grounds in Happy, TX, West Texas Family Camp's activities include:
Swimming pool
Waterslides
Challenge courses
Archery range
Arts and crafts
"Sumner pond"
Ziplining
"Jumping pillow"
Outdoor Learning Center, featuring:

animal habitats
rock formations
night sky mapping
photography
birdwatching
hiking
energy conservation
water studies

And more…